The structure behind our operation model is responsible for providing a significant impact that goes beyond business. It brings a humanized approach, it's focused on individuals and team empowerment, and it encourages everyone to keep involved in the whole process. Here are some considerations about how we get on it.
Inside a self-organized team
Centralized systems with strict hierarchy have lost space in startups and organizations that want to innovate. A model with so many restrictions doesn't contribute positively because every simple decision depends on the people at the top.
Exponential Organizations (ExOs), for example, adopt a flatter management style that allows them to be agile and adaptive. They have a dynamic structure, work as a distributed network, allow self-organizing and multi-disciplinary teams and operate with decentralized authority.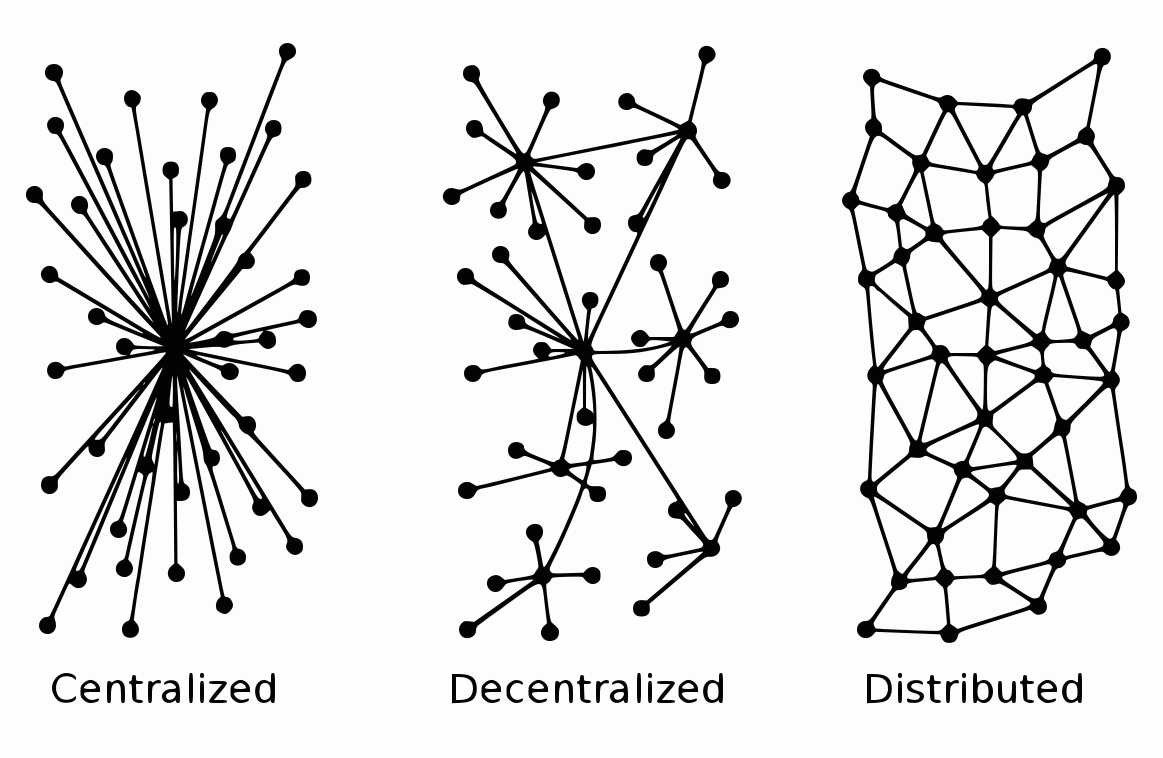 The adoption of a more horizontal management style tackles the challenge of providing flexibility and giving autonomy to all team members. Self-organized teams need to be proactive, responsible and disciplined. It's crucial to have the commitment to manage time, align communication and set expectations. If that is done, there's no need for micro-management.
This way people can work happily, searching for what makes sense for them. Everyone is seen as an entrepreneur and a real collaborator with freedom to propose, question, and make decisions.
The OKR approach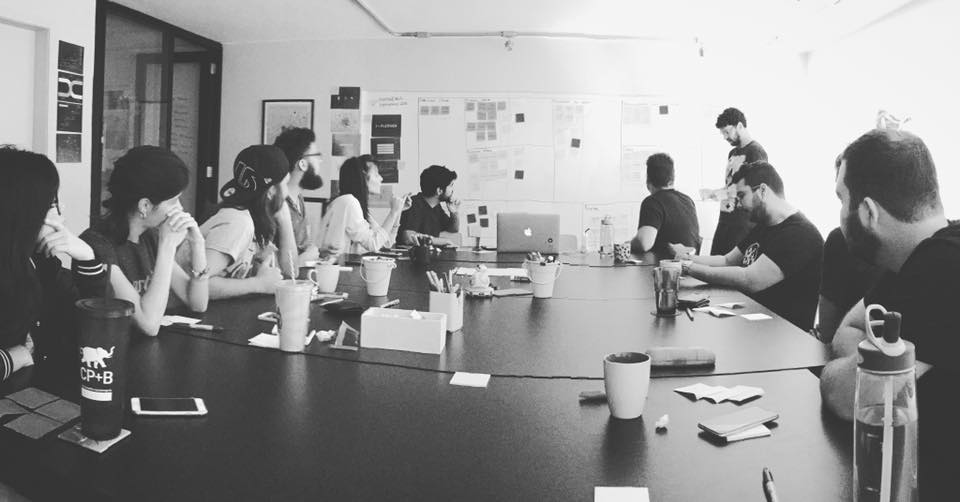 Defining OKRs (Objectives and Key Results) is one of the habits that shapes our culture. This framework, created by Intel and spread out by Google, consists of creating an alignment of goals for small iteration cycles, working as a strategic guide that helps all people to go in the same direction.
The OKR method has a decentralized and transparent approach because it's a collaborative process that invites all team members to participate directly in setting the business goals. Therefore, at least 60% of OKRs should be defined by the team, and it's accessible to everyone in the organization.
People have all the information needed for the context. They understand better the problems because are immersed in them daily, then can give insights and have the power to take the lead of many actions.
Reconnecting to the essence
OKRs are amazing because they connect people to the real essence of the organization. They have a motivational root and high potential for engagement. They allow the team to revisit the mission and vision of the company often. At a deeper level, they rescue dreams and everything that serves as a daily inspiration to continue.
In general, it works as a collection of objectives aligned on multiple levels: personal, teams, products and business. From an individual perspective, understanding why you need to do something and be involved in the process helps you to find purpose and meaning in what you do every day. From a macro perspective, there is a collective empowerment that gives responsibilities and provides skills to achieve the expected positive impact.
Understanding why you need to do something and be involved in the process helps you to find purpose and meaning in what you do every day.
How it works at Startaê
At the beginning of each quarter, the entire team get together and focuses an entire week on alignment and setting goals. More importantly, this week serves as a layer of communication and interaction that keeps the team connected.
OKR Meetings
Before starting a new OKR cycle, the first step is to review and grade the OKRs of the previous quarter. At this stage, each team presents the results of the projects they were responsible for to everyone, explaining how the project performed and then grading the project with scores. And that's how we close a cycle and get ready for a new one.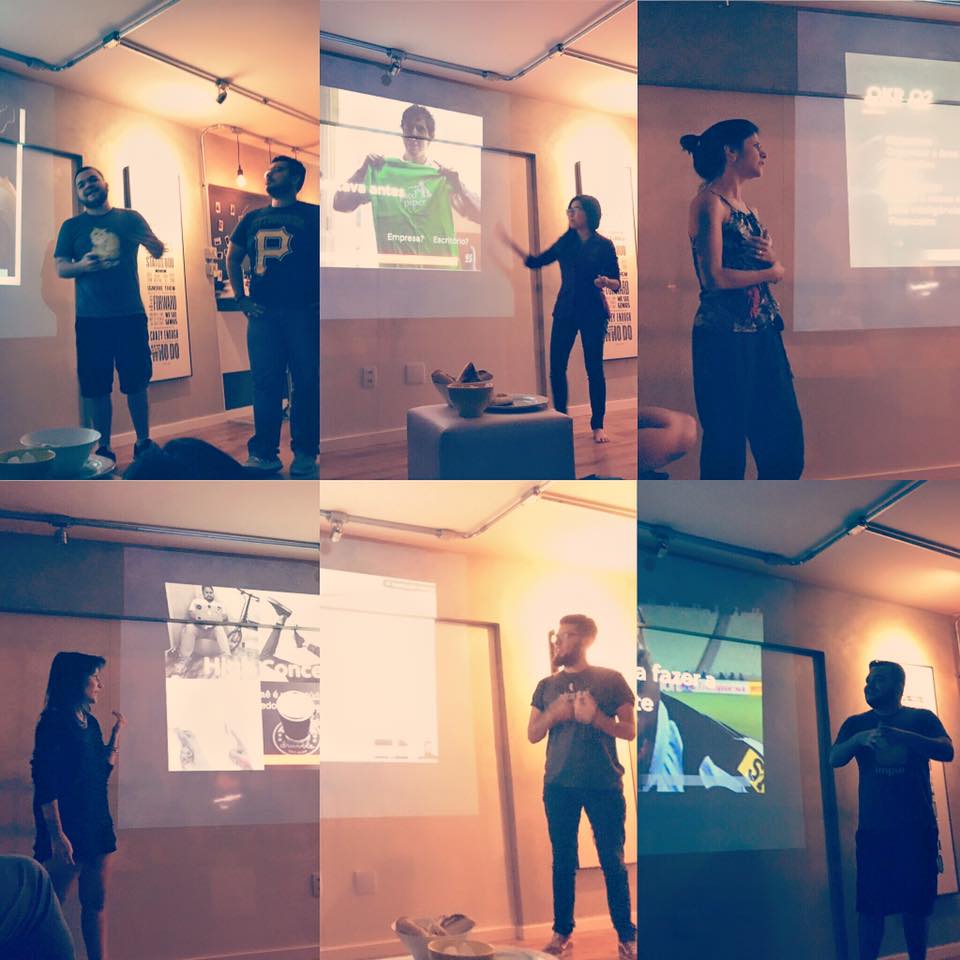 Next, we get together on another day to define the OKRs of the next quarter. The entire team works together. We review our Annual OKRs so we can revive what we are trying to achieve in the long run. Then we split the team into groups of up to 4 people and define the specific timeframe for each activity.
At the end of each stage, the entire team meets again to discuss what was proposed by the groups. We create post-it murals for better visualization of information. When three goals and their key results are finally defined, people themselves can vote on what internal goals they prefer to work during the next quarter.
Makers gonna make
At Startaê, our Fridays are dedicated to activities related to internal OKRs and team development. People with diverse profiles interact into the projects (cross-functional and multifunctional) forming a collaboration network. In this way, we also have the opportunity to work with different members.
Each team is free to propose projects that find it necessary to achieve the goals. The team members have the support to develop the necessary skills according to what project requires. If you are passionate about a thing, you have freedom to participate in any way with this.
As a result, we can see people motivated to learn and make new things. The positive impact is visible as the environment becomes more transparent, creative and diversified.