We design

digital

products.
We're designers, engineers and strategists. We are makers who help startups design better experiences and positively impact people's lives.
Check out our latest work
Great businesses are built on great experiences. We make those experiences happen.
Boomerang Commerce

Boomerang gives pricing intelligence to online retailers, helping them to make pricing decisions right and dynamically. It allows retailers to test and optimize their pricing strategies based on competitors in real time.

Evino

Evino is an innovative online wine business in Brazil. They are making wine more popular, easy to understand and choose. More than that, they want to make wine a national passion that fits with the most sorted occasions. They travel the world searching for the best wines at the best prices. Whether you are a beginner or an expert that is the right destination.

Virtual Power Systems

VPS is a Software Defined Power Control Plane that intelligently distribute and manage power in Data Centers. The software, called ICE® (Intelligent Control of Energy), helps the operators and users (that is enterprise tenants) pack 2X or more IT workloads in their operations.
What our clients have to say about us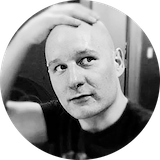 Startaê was instrumental in the launch of our first product. Their strong UX, Design and Development skills were eclipsed only by their passion, strong communication and collaborative nature. There wasn't a single moment we thought of them as contractors, from the day we started working together they became part of the team. I'm looking forward wait to work with them again.

From the moment we started working with Startaê their team members embedded themselves into our company seamlessly. Wether we were solving hard technical problems, iterating on world class UI or simply talking about the goals of our company they were always motivated to overdeliver. Simply put the some of the best talent I've worked with.
Let's make something great together!